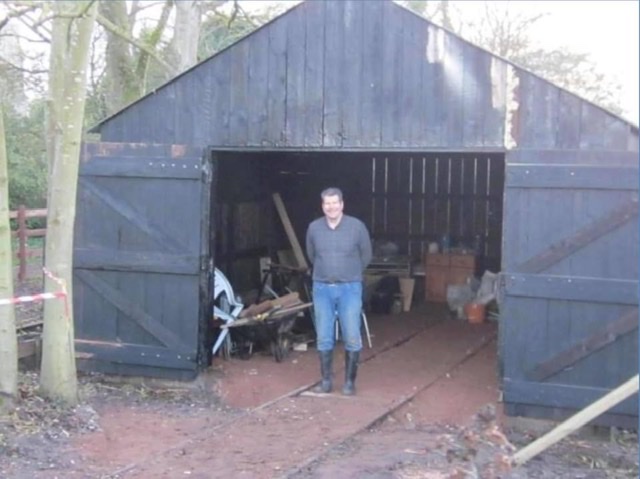 16 Nov

Progress at Blythburgh Coal Shed (5)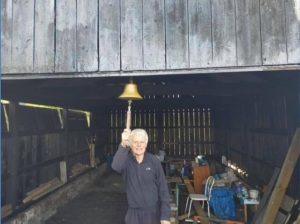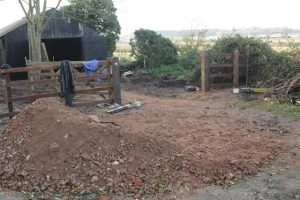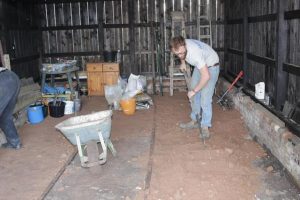 ---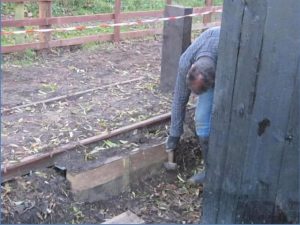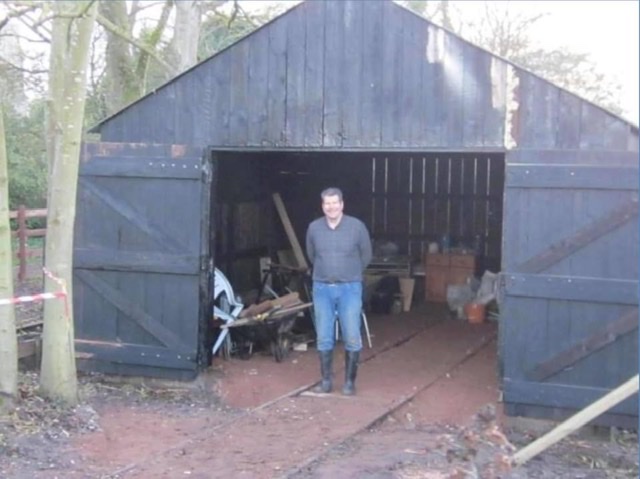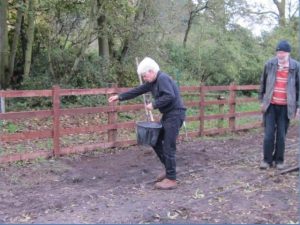 On Sunday 8th November at 11.00 am our volunteers observed the two-minutes silence for the Armistice with a bell being rung to signal the beginning and end.
The last part of the fencing was erected, the shed floor was levelled with crushed brick and a stanchion was prepared and added to the siding buffer to replicate the original buffer stop at the end of the siding next to the shed. Repairs were carried out to the lower strake on the left hand door. It was a complex task, as it needed a strip of timber let in on both sides. Roots were cut down on the south-east corner, so that the left-hand door can open fully against the shed. Brick-dust was then laid between the rails and across the floor of the shed. 
The remaining east wall cladding was repaired, a first layer of wood filler was added and original pieces of timber were prepared and treated. The retaining wall section on the south side was strengthened with ball clay stiffened with lumps of concrete.
Finally, the earth areas to the north-east, south and east of the shed were cleaned and raked and then seeded with a wild grass/woodland flower mix.